Dedicated to the Ones The Love:
Liner Notes from M&P Albums
(Page 3)

Below are the liner notes, photos, and cover art for the albums The Papas and the Mamas and People Like Us. Of interest is the cover art and "interactive" jacket on many versions of the Papas and Mamas album.
---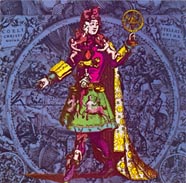 Dream A Little Dream of Me
Gemini Childe
Ivy
Mansions
Meditation Mama (Transcendental Women Travels)
Midnight Voyage
Nothing's Too Good for My Little Girl
Rooms
Safe in My Garden
The Right Somebody to Love
Too Late
Twelve Thirty
CREDITS

Producer: LOU ADLER
Musicians and Friends Include: HAL BLAINE, Percussion;
LARRY KNECHTEL, Keyboard;
JOE OSBORN, Bass
And sometimes: DR. ERIC HORD (traditionally with
his back to the booth
Recorded at: HONEST JOHN STUDIOS
Engineering Service: F TROOP
Engineer and Mystic: COUNT PILAFF
(PETER PILAFIAN)
Mixing: UNCLE LOU and PAPA JOHN
Album Photos: TAD DILTZ
Art Direction/ Package Design:
GARY BURDEN
Tacos: ESPERANZA
[In addition to the above, one of the releases of this album possesses a split-cover design which allows
you to "exchange" the faces of the Mamas and the Papas. ]
Back to Album List
---
People Like Us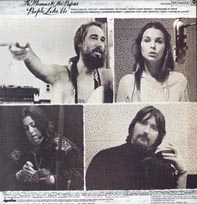 People Like Us/Step Out/Grasshopper/
No Dough/Pacific Coast Highway/Snowqueen of Texas
Blueberries for Breakfast/European Blueboy/Shooting Star/
Lady Genevieve/Pearl/I Wanna Be a Star*
Bass: TONY NEWTON / Drums: ED GREENE / EARL PALMER / Guitars: DAVID T. WALKER* / LOUIE SHELTON / DON PEAKE / Conga, Tambourine, Shakers and Cabasa: MISS BOBBUE HALL / Vibes, Steel Drums, Bells, Tambourine, Shakers: GARY COLEMAN / Keyboard: JOE SAMPLE / CLARENCE McDONALD / JOHN PHILLIPS / Flute & Saxaphone: JIM HORN** / Medical Aid: NURSE REGINA / EVERYTHING ELSE: BILL CLEARY / Orchestra Arrangements: GENE PAGE / Produced by: JOHN PHILLIPS / Recorded at: THE SOUND FACTORY / Engineered by: DAVE HASSENGER / Assisted by: VAL GARAY / RICK HEENAN / Music and Lyrics By: JOHN PHILLIPS / "I WANNA BE A STAR"*Composed By: MICHELLE PHILLIPS / Cover Photography By: HENRY DILTZ / Liner Photography By: BOB JENKINS / Designed By: MARTIN DONALD / Art Direction: PETER WHORF *Courtesy of Ode Records **Courtesy of Shelter Records, Inc.
Back to Album List
---
To Page One of Liner Notes...